Joliet DUI Defense Lawyer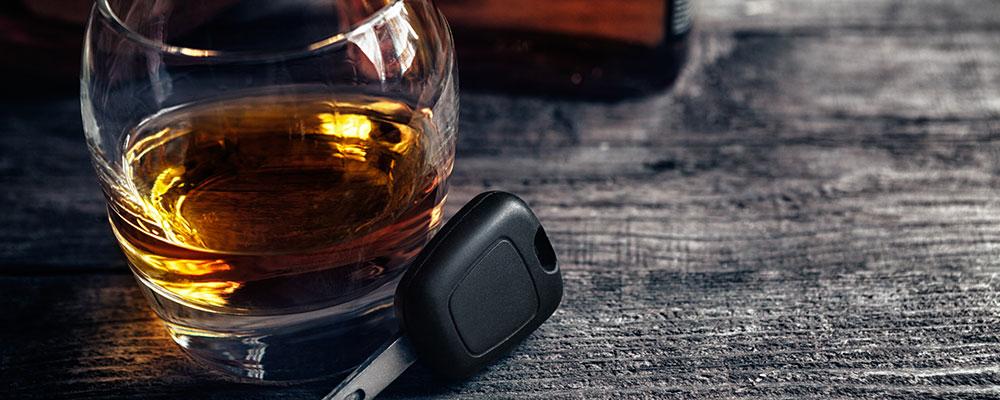 Defense Attorney for Driving Under the Influence of Alcohol or Drugs in Will County
Being arrested for driving under the influence of alcohol or drugs can be a very upsetting experience. It is important to keep in mind that an arrest is not a conviction, even if you tested over the legal limit. What you do next can make all the difference to how your case turns out.
At Honiotes Law Office, Ltd., we understand that most people cannot afford the cost of a DUI conviction. You can count on attorney Kristine Honiotes to take immediate and decisive action on your behalf. With over 12 years experience as a criminal defense lawyer, including 9 years as a public defender in Will County, she has successfully defended hundreds of clients on charges such as DUI and homicide. Honiotes Law will be a friendly face during a stressful time in your life in addition to being a powerful and persistent advocate for your legal rights and freedom.
Illinois Legal Limits for Alcohol, Cannabis, and Other Drugs
Illinois law (625 ILCS 5/11-501) defines "driving under the influence" as operating a motor vehicle while impaired by alcohol or drugs. In Illinois, drivers are considered to be impaired when they meet or exceed these legal limits:
Alcohol:

Blood-alcohol concentration (BAC) of .08 or higher (roughly 3 to 4 drinks in one hour).

Marijuana/cannabis: THC concentration of 5 nanograms/milliliter of whole blood) or higher.

This standard does not apply to registered medical cannabis users.

Controlled substances/illegal drugs: The legal limit is zero. Any detectable amount is grounds for a DUI charge.
You can also be deemed to be impaired under these conditions:
Alcohol:

Blood-alcohol concentration below .08 if other evidence shows that you were impaired.

Other evidence

may include observations of your driving, breath, speech, and appearance as well as your performance on field sobriety tests and any statements you make to the police.

Prescription or over-the-counter medication, including medical cannabis: There is no legal limit, but you can be charged with DUI if other evidence shows that you were impaired. Medical cannabis card holders are legally required to submit to field sobriety tests in place of chemical testing.
Consequences of a DUI Conviction in Illinois
The expense of a defense attorney is far less than the costs you face if convicted of DUI. There are substantial penalties that can impact your job and life if convicted, including:
Restricted driving privileges.

Most of us have to drive to work every day, so losing your driver's license can make life extremely difficult and significantly affect your ability to earn a living.

Statutory Summary Suspension of your Illinois driving privileges.

If you test over the legal limit for alcohol or drugs or refuse to submit to chemical testing, your Illinois driver's license will be confiscated by the police and you will be given a receipt that allows you to continue to drive for 45 days. Your right to drive in Illinois will be automatically suspended on the 46th day after your arrest and remain suspended for a minimum of six months unless you contest it.

License revocation. If convicted, your license will be revoked for a minimum of one year.

Breath Alcohol Testing to Drive. While your license is suspended or revoked, the only way you can legally drive is to have a "blow to drive" breath-alcohol testing device installed in your vehicle.
Financial costs. The dollar cost of a DUI conviction can easily exceed $10,000, including the costs of high-risk auto insurance, court-ordered fees and fines, and lost income due to time spent in court-ordered programs such as community service.
A permanent criminal record. A DUI conviction is a permanent entry on your criminal record that cannot be erased, even through the legal expungement or sealing process. This can affect future job opportunities and even your right to travel to certain countries.
Defense Strategies for DUI Cases in Illinois
Honiotes Law will investigate the circumstances of your arrest and recommend the best way forward, seeking to minimize the impact of a DUI arrest on the rest of your life. We will look for evidence we can use to contest the statutory summary suspension of your driver's license as well as to help you avoid a conviction on the criminal charge. Some of the factors we will investigate include:
Whether the police had the necessary "reasonable suspicion" for the traffic stop.
Whether the police had sufficient "probable cause" to arrest you, particularly if you refused to perform field sobriety tests and/or a roadside breathalyzer test. Under Illinois law, you can refuse those tests and there is no penalty for doing so.
Whether evidentiary chemical testing done at a police station or medical center was administered properly. If you refuse to submit to evidentiary testing, you will incur the penalty of a statutory summary suspension of your driver's license and you may still be charged with driving while impaired based on the other types of evidence explained above.
Whether field sobriety tests, if done, were administered and interpreted properly.
Whether any video recordings are available that could contradict the arresting officer's testimony, such as from a body camera, squad car dashboard camera, or police station security camera.
Whether there are any extenuating circumstances that could have resulted in a falsely high reading on a breathalyzer test such as the use of mouthwash, eating fermented foods or having dental work in process.
DUI Defense Lawyer Serving Joliet, Lockport, Plainfield, and Romeoville
If you have been charged with DUI in Will County, trust your case to Honiotes Law Office, Ltd. Contact our Joliet office at 815-409-7833 for a free initial consultation. We handle cases in DuPage County, Grundy County, Kane County, Kendall County and Will County.