Joliet Drug Manufacture and Trafficking Defense Lawyer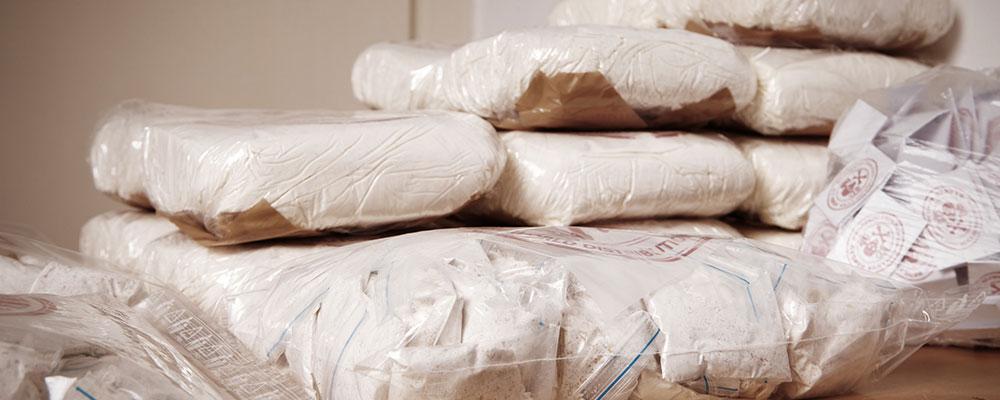 Attorney Defending Will County Charges of Controlled Substance Possession with Intent to Manufacture or Deliver Across State Lines
If you have been charged with the production or distribution of illegal drugs, you face far more severe consequences than someone charged with mere possession. The Illinois Controlled Substances Act (720 ILCS 570/) specifically states that the intent of the law is to "penalize most heavily the traffickers and profiteers who perpetuate the abuse of controlled substances with reckless disregard for its consequences."
At Honiotes Law Office, Ltd., we understand the importance of stemming the tide of drug abuse and correlated crimes in this country. But we have also seen that overzealous prosecution and punishment by incarceration are ineffective solutions. People suffering from a drug use disorder are particularly vulnerable to being criminalized and over-charged. For example, law enforcement may misinterpret a case of personal drug use and inflate the charges to dealing or possession with intent to sell. There are also cases where law enforcement has conducted unlawful interrogations and/or searches that led to improper charges.
Attorney Kristine Honiotes has over 12 years of experience in defending clients accused of serious crimes such as drug manufacturing, delivery, and trafficking. We are committed to providing an aggressive defense to get such charges reduced or dismissed. If your case involves a drug use disorder, we will do our best to get you into an alternative sentencing program where you will receive treatment instead of punishment.
Understanding the Legal Definitions of Illinois Drug Crimes
Illinois law separates drug crimes into five broad categories. Honiotes Law has the skill and experience necessary to mount a powerful defense for you against any of these charges.
Possession charges are treated the least severely. A small "individual use" quantity of a controlled substance is typically a Class 4 felony. Possession of a larger amount of the most dangerous drugs (e.g., heroin or fentanyl) is a Class 1 felony.
Manufacture/delivery is the next most serious type of crime. Delivery means the actual or attempted transfer of a controlled substance from one person to another. Manufacture involves the production, processing, packaging, and/or labeling of a controlled substance. Possession with intent to manufacture or deliver is treated the same as actual manufacture or delivery. At a minimum, these crimes are a Class 3 felony. At worst, the charge can be a Class X felony when the offense involves a sizeable quantity of the most dangerous Schedule I or II drugs.
Manufacture/distribution of a look-alike substance is a Class 3 felony. A look-alike substance is one that is purported to be a controlled substance and that a reasonable person would believe is a controlled substance.
Trafficking means knowingly transporting illegal drugs across state lines into Illinois for the purpose of manufacture or sale. The penalty is double the penalty for the equivalent manufacture/delivery crime.
Participation in a criminal drug conspiracy is a Class X felony. This crime requires the participation of at least three people in manufacture/delivery from which the accused had a financial gain of more than $500.
Drug Manufacture or Distribution Defense Attorney in Joliet
If you have been charged with manufacturing, dealing, or trafficking in illegal drugs, you need a premier criminal defense attorney like Kristine Honiotes. She has the depth of experience with drug crimes that is necessary to provide you with the best possible defense strategy. Contact the Joliet office of Honiotes Law at 815-409-7833 for a free initial consultation. We handle all types of drug cases in Will County, DuPage County, Grundy County, Kane County, and Kendall County.