Joliet Illinois Drug Court Lawyer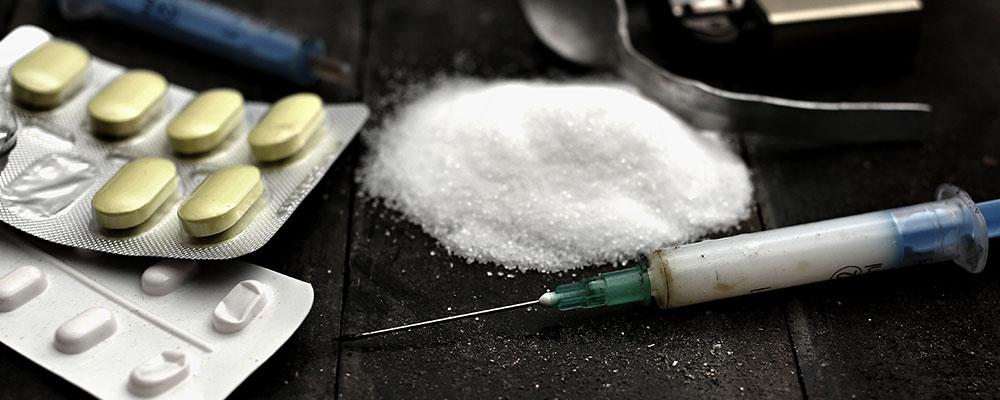 Criminal Defense Attorney for Will County Clients with Drug Abuse and Addiction Issues
If you are charged with a non-violent misdemeanor or felony crime and you admit to having a problem with drugs and/or alcohol, you may be eligible for the Illinois Drug Court program. This program can help you avoid prison, keep a felony conviction off your record, and help you get the intensive medical treatment and support you need to get clean and sober. If this sounds like an option, you will need to choose an attorney who can advise you on the pros and cons of the Drug Court program versus other sentencing options.
At Honiotes Law Office, Ltd., we are strong supporters of programs like Drug Court that focus on treatment rather than punishment for people who suffer from a substance use disorder. We have helped over 100 clients get accepted into Drug Court and similar programs.
Attorney Kristine Honiotes is one of only a few private defense attorneys with extensive experience with the Illinois Drug Court program. She also has over 14 years of experience as a criminal defense lawyer, including 8 years as an assistant public defender in Will County's Drug Court program. She has completed both national- and state-level training on defending individuals within Drug Court programs. Attorney Honiotes is eminently qualified to defend you against any criminal charges and to help you get into an appropriate treatment program.
The Difference Between Criminal Court and Drug Court
The criminal court system focuses on convicting offenders and sentencing them to punishments such as fines and prison time. In contrast, the Illinois Drug Court program aims to reduce illegal drug use and crimes committed as a result of drug use, such as theft, domestic battery, child neglect, prostitution, and drug dealing.
Criteria to Qualify for the Illinois Drug Court Program
Illinois Drug Court programs are governed by the Drug Court Treatment Act (730 ILCS 166).
To be accepted into a Drug Court program, you must be:
A resident of the county where you are going to court.
A non-violent offender. Your current charges must not involve a "crime of violence." In addition, you must not have a conviction within the past 10 years for a "crime of violence." The Drug Court statute defines a "crime of violence" as aggravated battery resulting in great bodily harm, armed robbery, arson, kidnapping, murder, sexual assault, stalking, or any offense involving the discharge of a firearm.
Willing and able to participate in drug treatment and other programs as required by the court, including attendance at weekly sessions.
Each county may have additional requirements, such as a history of no more than three felony convictions over the past 10 years.
How the Illinois Drug Court Program Works
Depending on your situation, there are two ways you can get into the Drug Court program. The first way is for your defense attorney to go straight to the prosecutor and negotiate an agreement that will place you in the Drug Court program. The second way is "post-trial," meaning that you are either found guilty at trial or you decide to plead guilty, and your attorney requests that you be sentenced to the Drug Court program.
If you are accepted into the Drug Court program, this does not mean your life will be easy. The program lasts 12 to 18 months and includes substance abuse treatment (which may be inpatient or outpatient), attendance at support/counseling meetings, and intensive monitoring. However, upon your graduation from the program, the court can dismiss the original charges against you.
An Experienced Will County Drug Court Defense Attorney
If you are facing criminal charges and have a drug abuse problem, contact the Joliet office of Honiotes Law at 815-409-7833 for a free initial consultation. Attorney Honiotes is one of the most experienced Drug Court attorneys in Illinois. She will not only be your criminal defense lawyer but also work to get you into an appropriate drug treatment program. Serving clients in DuPage County, Grundy County, Kane County, Kendall County, and Will County.