Will County Theft Defense Lawyer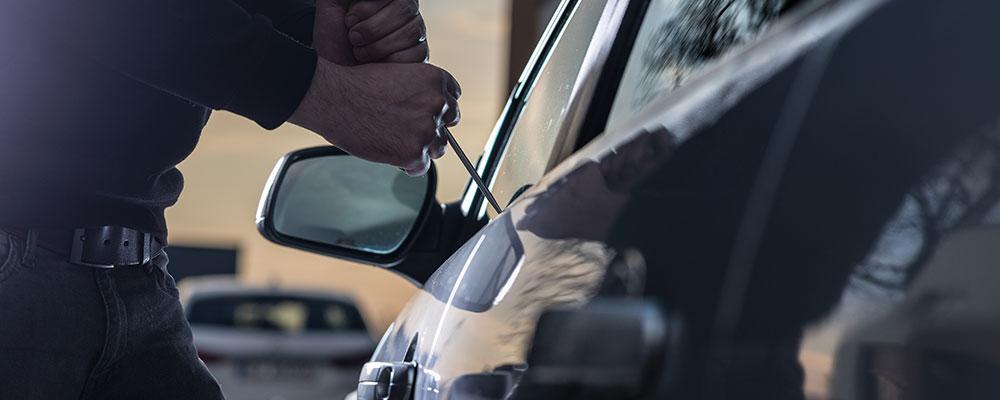 Criminal Defense Attorney in Joliet for Robbery, Burglary, and Fraud Charges
The consequences of stealing can be much worse than you might think. Whether you shoplifted a $100 item from a big chain store, embezzled thousands of dollars from your employer, or robbed a liquor store at gunpoint, you can face serious penalties.
The severity of punishment varies widely depending on the value of what you took and whether you put other people in danger. On the low end, stealing less than $500 from an individual or less than $300 from a retail store is a Class A misdemeanor; the maximum penalty is up to one year in jail and/or a fine of up to $2,500. On the high end, armed robbery is a Class X felony punishable by a mandatory minimum sentence of six years in state prison with the possibility of up to 30 years in prison and a fine of up to $25,000. A thief may also be ordered by the court to pay back the victim for what was taken.
At Honiotes Law Office, Ltd., we will force the prosecution to prove every detail of the charges against you and look for every opportunity to get the charges reduced or dismissed. You can count on the intelligence and experience of attorney Kristine Honiotes to stand up against even the fiercest prosecutor. Attorney Honiotes has been a criminal defense lawyer for over 12 years and has successfully defended hundreds of clients against charges such as theft and robbery. You can rely on Attorney Honiotes to explain things to you in a straightforward way and to treat you with courtesy and compassion.
Illinois Law on Theft, Robbery, Burglary, and Related Crimes
Honiotes Law will provide an aggressive defense for any type of theft crime including:
Theft

"not from a person" includes offenses such as shoplifting, retail theft when you are an employee of the store, identity theft, and embezzlement. Illinois penalties for theft primarily depend on the value of what was stolen.

Robbery is defined as theft from a person by the use or threat of force. Mugging and vehicular hijacking (carjacking) are forms of robbery. Regardless of the value of what was taken, robbery is a Class 2 felony at a minimum and armed robbery is a Class X felony (720 ILCS 5/18).
Deception and fraud crimes include writing bad checks, fraudulently obtaining state benefits (e.g., welfare, WIC, or unemployment), or committing insurance fraud (720 ILCS 5/17).
Burglary means that you went into a defined space such as a building or car without permission for the purpose of committing a felony or theft. The mere possession of burglary tools is a Class 4 felony. The most serious form of burglary is home invasion, a Class X felony (720 ILCS 5/19).
Defense Strategies for Theft Cases in Illinois
To prepare the best possible defense for you, Attorney Honiotes will question you carefully to understand your intentions and actions. A careful review of police reports and evidence will also be performed. Possible defense arguments in theft cases include:
You actually had permission to enter someone's home or car and retrieve an item.
The items you are charged with stealing were actually your own belongings.
You did not intend to steal. For example, you took an item by mistake thinking it was yours, you intended to return the item you took, or you intended to pay for an item at a store and simply forgot.
You were somewhere else when the theft occurred so you could not have done it.
The value of the item taken was not as high as claimed, reducing the severity of the charge.
Theft Defense Lawyer Serving Joliet, Lockport, and Homer Glen
If you have been charged with any type of theft crime, you can feel confident in trusting your case to the skill and experience of Honiotes Law Office, Ltd. Contact our Joliet office at 815-409-7833 for a free initial consultation. We handle cases not only in Will County but also in DuPage County, Grundy County, Kane County, and Kendall County.