Joliet Criminal Defense Lawyer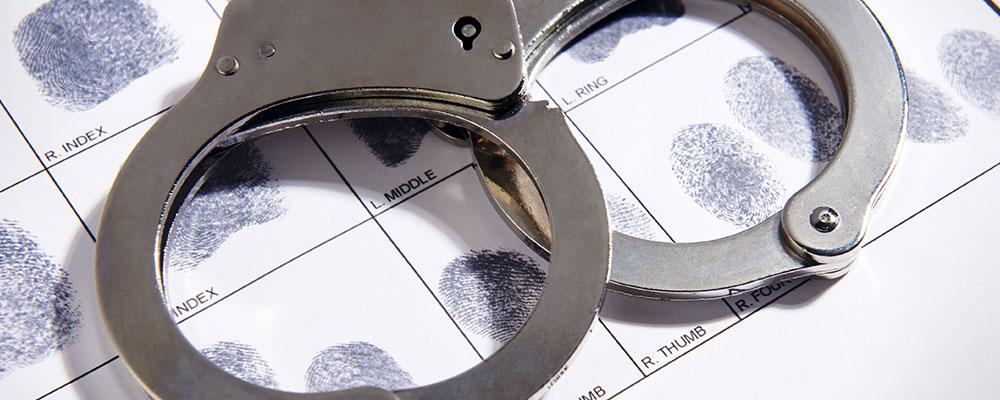 Criminal and DUI Defense Attorney Serving Will County
Being arrested and charged with a crime can throw your entire life into turmoil. You have so much at stake including your job, your savings, your future and your relationships with friends and family. At Honiotes Law, our attorney brings compassion and years of experience to the table. We handle both felony and misdemeanor cases including:
Your Most Important Decision: Choosing a Lawyer
To have the best chance at a positive outcome, you need a sharp, savvy criminal defense lawyer on your side. But how do you choose? Here are some critical factors to consider.
1. Criminal defense experience. Specific experience in criminal defense law is crucial. Handling criminal cases is very different from handling matters of civil law such as real estate transactions and landlord-tenant disputes. Look for a lawyer who focuses all their energy on criminal defense cases.
Attorney Kristine Honiotes has over 14 years of experience as a criminal defense lawyer, including nine years as a successful public defender in Will County.
2. Felony experience. If you are charged with a felony, look for a lawyer who has years of experience defending people accused of serious offenses such as murder, sex crimes, and felony drug crimes. These cases require more sophisticated skills and experience in the justice system.
Attorney Honiotes has over ten years of felony defense experience and a proven track record of success.
3. Defense investigation and strategy development skills. Every criminal case has its own unique set of facts. Look for a lawyer who will take the time to thoroughly investigate the details of your case. An experienced criminal defense lawyer will know how to piece those details together and build strong arguments in your defense. One critical detail can make all the difference in getting a criminal charge reduced or dismissed entirely.
Attorney Honiotes is highly intelligent and particularly skilled at uncovering the critical details that can make all the difference in the outcome of a case.
4. Local experience. Court procedures, judges, and prosecuting attorneys vary by county. Your case will generally go to court in the county where the alleged crime occurred. You want a lawyer who works in that county, who knows the inner workings and the players in that county court system. This knowledge is important because many cases are resolved through pre-trial negotiations and plea bargains.
Attorney Honiotes is into her second decade of work in the criminal justice system of Will County, and neighboring counties.
5. Experience helping clients with drug, alcohol, and mental health issues. Many people who get caught up in the criminal justice system struggle with drug addiction, alcoholism, or mental health illnesses. If any of these apply to you, look for a lawyer who is experienced in handling such cases. In some circumstances, a case can be diverted from the county criminal court to a problem-solving court.
Problem-solving courts specialize in keeping people out of jail and rather, promote treatment for the issues which led to their arrest, such as drug or alcohol abuse or mental illness. A local attorney who has handled Drug Court, Mental Health Court, or Veteran's Court cases can explain these options to you. These and other "diversion" programs can keep a criminal conviction off your record and keep you out of jail.
Kristine Honiotes is one of the few private defense attorneys who can proudly claim that over 100 of her clients have successfully completed a specialty court program.
Joliet Trial Lawyer for Misdemeanor and Felony Crimes
Whether you have been accused of a misdemeanor crime like DUI or shoplifting or a violent felony such as armed robbery or homicide, Honiotes Law is eminently qualified to defend you in both pre-trial negotiations and in a criminal court trial.
Criminal Defense Lawyer Serving Will County
For a seasoned criminal defense attorney who handles both misdemeanor and felony cases, contact Honiotes Law Office, Ltd. at 815-409-7833. We will provide a brief consultation on your case at no charge, with no obligation. Our office is located in Joliet. We serve clients in DuPage County, Grundy County, Kane County, Kendall County, and Will County.