Joliet Domestic Violence Defense Lawyer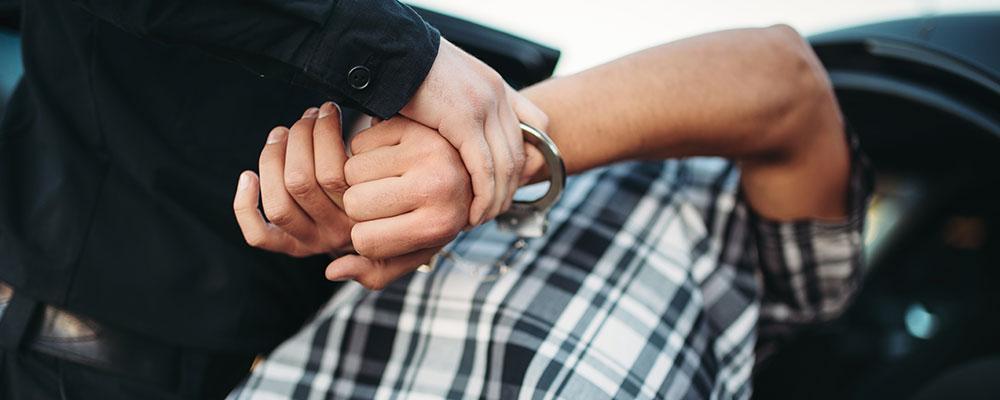 Defense Attorney for Spousal and Child Abuse in Will County
If you raise a hand against a family member or intimate partner, including an ex, you may quickly find yourself under arrest for a crime of domestic violence. You could be served with an order of protection forcing your separation from your family and children. You could even be charged with some form of child endangerment or abuse.
The state of Illinois takes domestic assault and battery incidents very seriously. Violence within a household tends to escalate over time, sometimes to the point of murder. In addition, domestic violence can inflict long-lasting emotional damage on children and other family members.
At Honiotes Law Office, Ltd., we have extensive experience in defending clients accused of domestic violence. We understand that careful and sensitive investigation is critical in these cases. Sometimes the alleged victim makes false or exaggerated accusations. Witnesses such as neighbors or other family members may not want to get involved. To develop the best defense strategy for you, we need to get the facts straight. At the same time, you can rely on Ms. Honiotes to treat you with courtesy and compassion and to explain your legal options to you in a straightforward way.
If you have been charged with a domestic violence offense, you need a smart, savvy legal advocate on your side. You can count on the intelligence and experience of attorney Kristine Honiotes to stand up for you and negotiate the best possible resolution to your case. Attorney Honiotes has been a criminal defense lawyer for over 12 years and has successfully defended hundreds of clients against both misdemeanor and the most serious felony charges.
A Joliet Defense Lawyer Who Wants to Help
At Honiotes Law, we understand that domestic violence can stem from chronic conditions such as alcohol or drug use disorders, anger disorders, or other mental health issues. Stressors such as unemployment or divorce can also play a role. Depending on the family history and the severity of an incident, we may be able to get criminal charges reduced or dismissed. We will also make every effort to get you into treatment programs that may help you avoid a criminal conviction and jail time.
What to Do If Served with an Order of Protection
The Illinois Domestic Violence Act (750 ILCS 60/) offers specific protections to victims of domestic violence and clarifies the responsibilities of law enforcement in these situations.
A person who has been abused by a family or household member (the "petitioner") can request that a local court issue an order of protection against their alleged abuser (the "respondent"). If you have been served with an order of protection, you need to obey all parts of that order. An order of protection, sometimes referred to as a "stay away order," may require that you:
Move out of the home you share with the petitioner. You will be allowed one opportunity to retrieve your personal belongings in the presence of a law enforcement officer or other agreed-upon adult. Otherwise, you are banned from entering that property.
Stay away from the "protected persons" named in the order. This means staying away from their school, workplace, and other specified places at times when the protected persons are present. It also means not contacting them by any means (including phone calls, electronic messages, and written notes) either directly or through a third party.
Refrain from taking harmful actions against the protected persons such as harassment, stalking, interfering with their freedom of movement, intimidation, physical abuse, or willful deprivation of food, shelter, or other necessities.
Understanding Domestic Violence Criminal Charges
In a domestic violence case, it makes no difference to the police if your accuser says they do not want to press charges or if they say they will not testify in court. Once the police get involved, it is up to the police and the State's Attorney to decide what steps will be taken against you. Even a spouse can be required by law to give testimony in court in a domestic violence case.
Honiotes Law is well-qualified to defend you against charges such as:
Domestic battery

occurs when you make physical contact "of an insulting or provoking nature" or cause bodily harm to any member of your family or household (720 ILCS 5/12-3.2). This is a Class A misdemeanor, but it can be charged as a Class 4 felony when the offender has a prior conviction for any crime of domestic violence.

Aggravated domestic battery means that the victim suffered great bodily harm such as broken bones or even permanent disability, or that the victim was strangled by choking or otherwise preventing normal breathing or blood circulation (720 ILCS 5/12-3.3). This is a Class 2 felony.
Violation of an order of protection means that you knowingly committed an act prohibited by the court order (720 ILCS 5/12-3.4). This is a Class A misdemeanor, but it can be charged as a Class 4 felony when the offender has a prior conviction for any crime of domestic violence.
Will County Domestic Violence Defense Lawyer
If you have been charged with abuse of a child, spouse, or someone else you are meant to care for, you need an attorney who understands that physical violence can stem from an underlying problem that needs treatment, not imprisonment. Kristine Honiotes is a straight-shooting and nurturing lawyer with over a decade of experience in criminal defense law in Will County. Contact our Joliet office at 815-409-7833 for a free initial consultation. We handle cases not only in Will County but also in DuPage County, Grundy County, Kane County, and Kendall County.