Will County Child Abuse and Neglect Crimes Defense Lawyer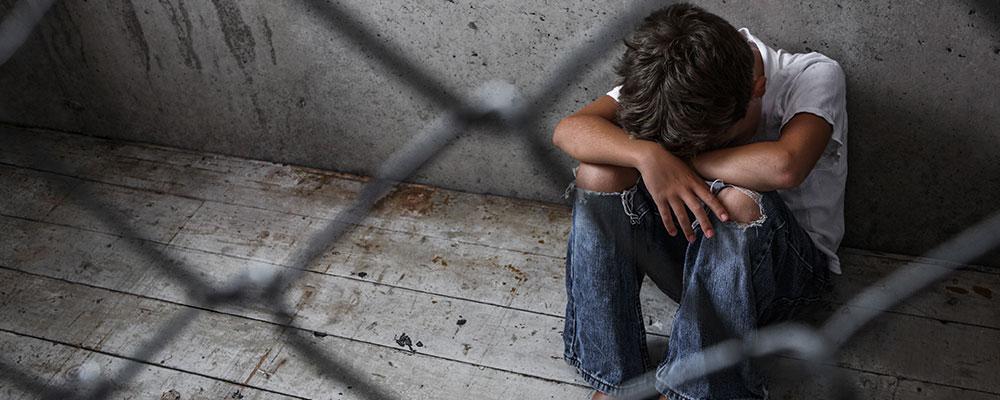 Attorney Defending Criminal Accusations of Juvenile Endangerment and Abandonment in Joliet
Accusations of child neglect or abuse, even if later shown to be false, can have serious repercussions on your entire family. A few questions from a doctor or other mandated child abuse reporter can all too quickly evolve into a full-blown investigation by the Department of Children and Family Services (DCFS), juvenile court hearings, and serious criminal charges.
Whether you are a parent accused of harming your own child or a caregiver accused of harming another person's child, you can easily feel overwhelmed by the combined complexities of DCFS and police investigations.
At Honiotes Law Office, Ltd., we empathize with the fear and heartache that can accompany accusations of child neglect or abuse. When your family is the focus of a child abuse investigation, you will want an attorney who can provide an aggressive defense against both DCFS actions and any related criminal charges. We have the crucial knowledge and experience to represent you in both forums. Attorney Kristine Honiotes has over 12 years of experience as a trial lawyer, including extensive experience in the juvenile court that handles DCFS cases and in the adult criminal courts of Illinois.
Speak to an attorney as soon as you discover that anyone in your family has been targeted in a DCFS or police investigation, before answering any questions. Attorney Honiotes is well-qualified to protect you against overly zealous investigators. She will provide invaluable guidance from start to finish of your case, offering sound counsel and acting as a strong advocate for you at DCFS hearings as well as any criminal proceedings. Clients appreciate her straight-talking style which is balanced by warmth and kindness toward her clients.
Illinois Crimes of Child Endangerment, Neglect, and Abuse
Illinois law classifies crimes against children into two broad categories: endangerment/neglect offenses and physical/sexual abuse offenses. On the low end, a parent found guilty of the crime of child endangerment or abandonment can be sentenced to a minimum of two years on closely-supervised probation, with the possibility of jail time and thousands of dollars in fines. More serious crimes, such as physical or sexual abuse, carry harsher penalties. In addition, an adult who has been "indicated" by DCFS will be placed on the State Central Register of child abusers for five to 50 years, thus blocking abusers from working with children.
Honiotes Law can provide a comprehensive defense against charges such as:
Child endangerment

means that you knowingly caused or permitted a child under the age of 18 to be in a situation where they could be hurt or killed, even if the child was not physically harmed. Examples of child endangerment include leaving a small child unsupervised and using illegal drugs in the presence of a minor. This is a class A misdemeanor for the first offense and a class 3 felony for a second offense or an offense that results in a child's death (720 ILCS 5/12C-5).

Child abandonment means that you left a child under the age of 13 for 24 hours or more without supervision by a responsible person over the age of 14 and without regard for the welfare of the child. This is a class 4 felony for the first offense and a class 3 felony for a second or subsequent offense (720 ILCS 5/12C-10).
Contributing to the dependency and neglect of a minor means that you failed to provide sufficient food, shelter, and other care for your own child under age 18, leaving the child destitute, homeless or living in an unfit home. This is a class A misdemeanor (720 ILCS 5/12C-25).
Contributing to the delinquency of a minor means that you knowingly acted in a way that encouraged a minor to commit a crime. This is a class A misdemeanor. If you went so far as to direct or force a minor to commit a crime, you can be charged with

contributing to the criminal delinquency of a minor

, and the charge will be one class higher than the class of the crime committed by the minor (720 ILCS 5/12C-30).
Battery means knowingly and without legal justification causing physical injury to another person. Battery charges can be either a misdemeanor or a felony depending on the age of the child and the severity of the injury (720 ILCS 5/12-3).
Criminal sexual assault of a child under age 18 involving an act of sexual penetration is a Class 1 felony, rising to a class X felony in certain aggravating circumstances. The lesser offense of

aggravated criminal sexual abuse

involves adult sexual conduct excluding penetration with a family member under age 18; this is a class 2 felony (720 ILCS 5/11).
There are, of course, other possible outcomes of a DCFS investigation that do not result in criminal charges, for example:
In some cases, DCFS may believe criminal charges are warranted, but the state's attorney does not agree that the case is worth prosecuting.
If the DCFS investigator believes ongoing court monitoring is necessary to ensure a child's safety, DCFS can ask the court for an Order of Protection that lists the steps parents need to take in order for a child to remain at home. For example, a parent may be ordered to sever ties with an abusive partner, attend parenting classes, and/or remain sober and drug-free through counseling and testing.
A Joliet Child Abuse, Neglect, and Endangerment Defense Attorney
If you think you are being accused of child endangerment, neglect, or abuse, contact an experienced Joliet defense attorney immediately. You need an experienced advocate to secure your legal rights and guide you through the turmoil of a child abuse investigation. Contact Honiotes Law Office, Ltd. at 815-409-7833 to schedule a free consultation. We serve clients in DuPage County, Grundy County, Kane County, Kendall County, and Will County.