Joliet Sexual Assault Defense Lawyer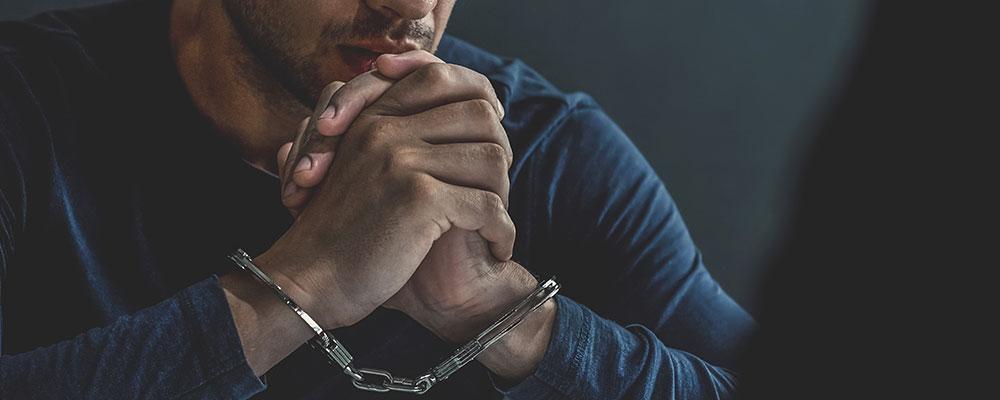 Attorney Defending Rape, Sexual Abuse, Molestation Cases in Will County
When someone accuses you of a sex-related offense, some of the most important things in your life—your close relationships, your livelihood—are suddenly placed in jeopardy. To help you resolve this situation in the least damaging manner, you need a highly respected lawyer with extensive experience in defending clients against such charges.
Honiotes Law Office, Ltd. is eminently qualified to advise you regarding all of your legal options when faced with allegations of improper sexual conduct. We understand that such accusations must be handled with the utmost discretion and sensitivity to the long-term damage they can do. At Honiotes Law, you will be treated with courtesy, compassion, and straight-talking honesty about your situation.
We will handle your case with the strategic legal finesse that comes only with years of experience. Attorney Kristine Honiotes is a sharp, seasoned defense attorney with over 12 years of criminal law experience, including nine years as a public defender during which she primarily handled felony cases. You can rely on attorney Honiotes to bring your legal case to the best possible outcome.
Misdemeanor Sex Crimes in Illinois
Honiotes Law is well-qualified to defend you against accusations of misdemeanor sex crimes such as:
Public indecency
Prostitution
Soliciting a prostitute
Felony Sex Crimes in Illinois
Honiotes Law will provide an aggressive defense against felony charges such as:
Engaging in sexual conduct with a prostitute.
Promoting prostitution (pimping).
Criminal sexual abuse, defined as sexual contact (excluding penetration) involving the threat of force, actual force, or a victim who is unable to consent.
Criminal sexual assault (rape), defined as sexual penetration by force, the threat of force, or when the victim is unable to consent
Sexual misconduct involving a child, including luring, grooming, child pornography, and molestation. Note that, as of 2017, Illinois has no statute of limitations on felony criminal sexual assault and sexual abuse of children.
Illinois Sex Offender Registration
The Illinois Sex Offender Registration Act (730 ILCS 150) defines the criminal convictions that require registration. Generally speaking, registerable offenses include virtually all sex crimes involving victims under age 18, along with criminal sexual assault (rape with penetration) and criminal sexual abuse (contact with sexual parts of the body short of penetration) of an adult victim.
An offender designated as a sexual predator, sexually dangerous, or sexually violent must remain registered for life. Other offenders must remain registered for 10 years after their conviction or release from confinement or parole. Failure to comply with all registration requirements is considered a Class 3 felony.
Will County Sex Crimes Defense Lawyer
A sex crime conviction can instantly and permanently damage your reputation, your career, and your relationships with family and friends. The best way to fight back is to obtain the immediate support of an experienced sex crimes defense attorney. Contact the Joliet office of Honiotes Law at 815-409-7833 for a free initial consultation. We are fully qualified and prepared to defend all types of sex-related cases not only in Will County but also in DuPage County, Grundy County, Kane County, and Kendall County.