Joliet Defense Lawyer for DCFS Child Abuse or Neglect Court Hearings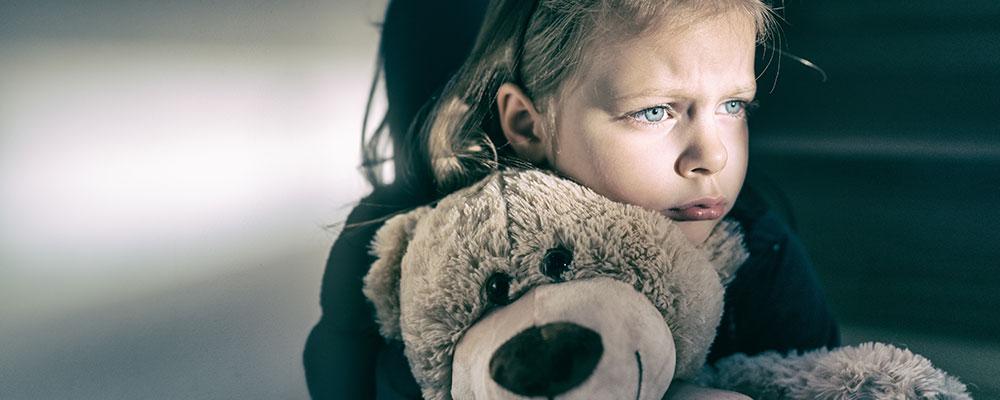 Lawyer for DCFS Administrative Appeals of Indicated Findings and Removal of Unfounded Reports in Will County
If you or someone in your family has been accused of child neglect or abuse, you are likely to feel confused and conflicted. In the midst of this turmoil, you most likely will be subjected to a Department of Children and Family Services (DCFS) investigation. In addition, if your children are taken into protective custody, you will have hearings in juvenile court. This is a time when sound legal counsel is imperative. You need to understand your legal rights, and you need to take the right steps to get the best possible outcome for you and your family.
Honiotes Law Office, Ltd. can guide you through the entire process, which may ultimately involve multiple hearings and appeals. Attorney Kristine Honiotes is a successful trial lawyer with over 12 years of experience in the juvenile and criminal courts of Illinois. She also has extensive experience in handling sensitive cases involving alcoholism, drug abuse, and mental health issues in the problem-solving courts of Will County. You can count on attorney Honiotes to safeguard your rights and be a powerful advocate for you.
At Honiotes Law, we understand how devastating an accusation of child neglect or abuse can be. Whatever the circumstances, we will handle your case with the utmost sensitivity and respect.
Illinois DCFS Investigations: Possible Outcomes and Next Steps
A DCFS investigation will end in a finding of either unfounded or indicated, and criminal matters will be turned over to police. Honiotes Law will provide sound legal counsel and guide you through the appropriate next steps.
Unfounded. If DCFS does not find credible evidence of abuse or neglect, the accusations against you will be ruled unfounded. However, you may still need to file an administrative appeal to remove your name from DCFS files. Any government records that connect your name with child abuse have the potential to hurt you in the future. Attorney Honiotes can file this appeal on your behalf.
Indicated. An indicated finding means that DCFS found credible signs, or indications, of abuse or neglect. Your name will be placed on the State Central Register (SCR) of child abusers, where it will remain for anywhere from five to 50 years depending on the allegations. Being listed on the SCR will bar you from working with children or adults with mental disabilities and can be used against you in any future DCFS or criminal proceedings.
You have the right to appeal an indicated finding as long as there has been no criminal conviction or court finding of child abuse or neglect. Attorney Honiotes can file an administrative appeal, also known as a Rule 336 appeal, and represent you at the administrative hearing. Because DCFS will have an experienced attorney presenting their case at this hearing, you will be at a disadvantage if you do not have your own attorney.
Criminal. If DCFS believes that a child has suffered serious physical injury or sexual abuse, they are required by law to notify the police. A police investigation can result in criminal charges such as child endangerment, battery, or sexual assault. Attorney Honiotes can defend you in any criminal proceedings.
Juvenile Court Hearings Related to Child Protective Custody
If DCFS takes a child into protective custody, one or more hearings will follow. Attorney Honiotes will stand up for your rights and present compelling arguments in your favor in these hearings.
Temporary custody hearing

: Must take place within 48 hours of a child's removal from their home. The judge determines whether the child should be allowed to go home.

Adjudicatory hearing: Takes place 3 – 4 months after temporary custody hearing. The judge is presented with facts and evidence and decides whether the child was abused or neglected. If the accusation is judged unfounded, the child can go home.
Dispositional hearing: Takes place 4 – 5 months after temporary custody hearing. The Judge decides if the child should remain in foster care, can be returned home with ongoing monitoring, or can be returned home without further court monitoring.
Lawyer for DCFS Court Hearings and Appeals in Will County
Honiotes Law has helped many people through difficult legal situations involving child neglect or abuse, and domestic violence. We will apply all our knowledge and experience to get you the best possible outcome in juvenile court, DCFS administrative hearings, and appeals. Contact our Joliet office at 815-409-7833 for a free initial consultation. We serve clients in DuPage County, Grundy County, Kane County, Kendall County, and Will County.