Joliet Drug Possession Defense Lawyer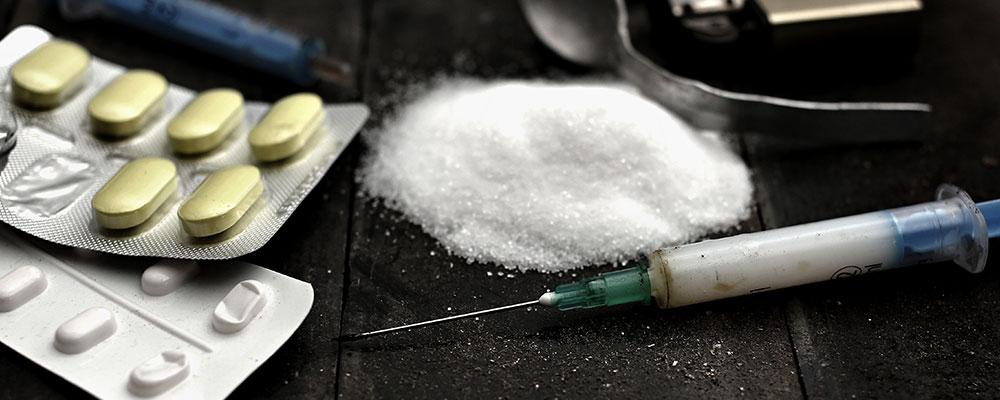 Attorney Defending Will County Cases of Marijuana, Heroin and Cocaine Possession
An arrest for drug possession must be taken very seriously because Illinois treats virtually all drug crimes as felonies. The cost of a felony drug conviction is extraordinarily high. You could spend years in prison or on strictly supervised probation. You will be barred from many employment and housing options. A felony drug conviction can also prevent you from being accepted into many higher education programs and make you ineligible for student financial aid.
At Honiotes Law Office, Ltd., we are deeply committed to helping you keep a felony drug conviction off your record and minimizing the effect of this offense on the rest of your life. We strongly believe in treatment and training over prison and punishment for drug-related offenses.
Attorney Kristine Honiotes has built a distinguished track record in the criminal courts of Illinois over the past 12 years, defending hundreds of clients accused of drug possession and other serious crimes. She has helped over one hundred clients get accepted into rehabilitation programs so that they avoided both prison time and felony convictions.
Understanding Drug Possession Charges in Illinois
Drug possession is a crime under both federal and Illinois state law. Federal agencies generally get involved only in major drug manufacturing and trafficking cases. Simple possession cases are typically charged according to state law. The relevant Illinois laws are:
The Illinois Controlled Substances Act (720 ILCS 570/402)
The Illinois Methamphetamine Control and Community Protection Act (720 ILCS 646/)
The Cannabis Control Act (720 ILCS 550/)
Possession charges vary in severity based on the type of drug and the quantity involved. Honiotes Law will vigorously defend you against charges such as:
Cannabis possession. Possession of less than 10 grams of marijuana (or any substance containing cannabis) is punishable only by a fine of $100 to $200. However, possession of over 100 grams is a Class 4 felony, punishable by one to three years in state prison or up to 2.5 years on probation. Possession of over 5,000 grams of any substance containing cannabis is a Class 1 felony, punishable by up to 15 years in prison.
Methamphetamine (meth) possession. Methamphetamine charges range from a Class 3 felony for less than 5 grams up to a Class X felony for possession of 900 or more grams.
"Bath salts" possession. Synthetic cathinones are a Schedule I controlled substance and act as a stimulant. In recent years, this drug has been labeled and sold as "bath salts" in retail outlets such as drug paraphernalia stores. Effective January 1, 2017, Illinois law made it a Class 3 felony to offer these so-called "bath salts" for sale in retail establishments. Possession is a Class 4 felony.
Heroin possession. Heroin is a Schedule 1 drug, the most dangerous class of drugs which are considered to have no medicinal purposes. Possession of less than 15 grams of heroin is a Class 4 felony crime. Possession of any greater amount is a Class 1 felony, punishable by a minimum of 4 years in prison or on probation.
Cocaine possession. Cocaine is a Schedule II drug. Possession of 15 grams or more of cocaine is a Class 1 felony.
Ketamine (Special K) possession. Ketamine is a Schedule III drug which has been used as a "date rape" drug. Possession of 30 grams or more is a Class 1 felony.
Illegal possession of prescription medications. Possession of a legal medication without a valid prescription is generally a Class 4 felony. This includes common ADHD drugs like Adderall and Ritalin as well as pain relievers like Vicodin and OxyContin.
Will County Drug Possession Defense Attorney
If you have been charged with unlawful drug possession, choose Honiotes Law for your defense. We have a strong history of helping our clients get accepted into rehabilitation programs that, if completed successfully, allow you to avoid a felony record and prison time. Contact our Joliet office at 815-409-7833 for a free initial consultation. We handle both misdemeanor and felony drug cases in Will County, DuPage County, Grundy County, Kane County, and Kendall County.